Subscribe to RSS Feed
Free charts and graphs
New & updated features
Corruption: Not Enough Lost Battles?
TI's (Transparency International) CPI (Corruption Perception Index) for 2018 opens with a candid acknowledgement.
More than two-thirds of countries score below 50 on this year's CPI, with an average score of just 43. It reveals that the continued failure of most countries to significantly control corruption is contributing to a crisis in democracy around the world. While there are exceptions, the data shows that despite some progress, most countries are failing to make serious inroads against corruption....

Read more »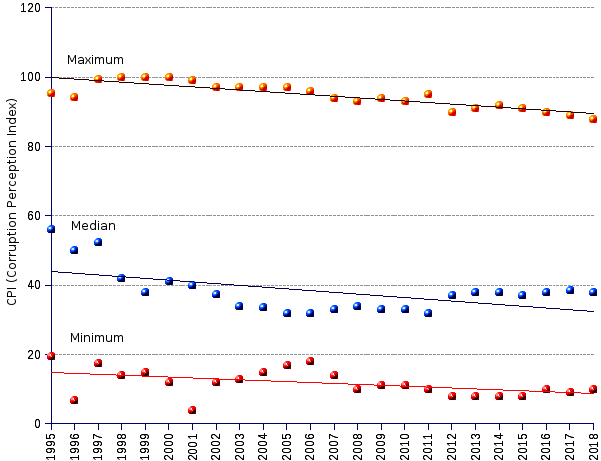 ---
A Mobile-clogged Planet
ITU (International Telecommunications Union) estimates that by the end of 2018 there were 8.2 billion mobile subscribers worldwide, corresponding to a global penetration of 95%. This averages 10.7 mobile phones for 10 living persons.
Our new forecast anticipates a global market size of 8.4 billion subscribers by 2025, at 99.3% of saturation (estimated at 8.5 billion), equivalent to 104% of the population...

Read more »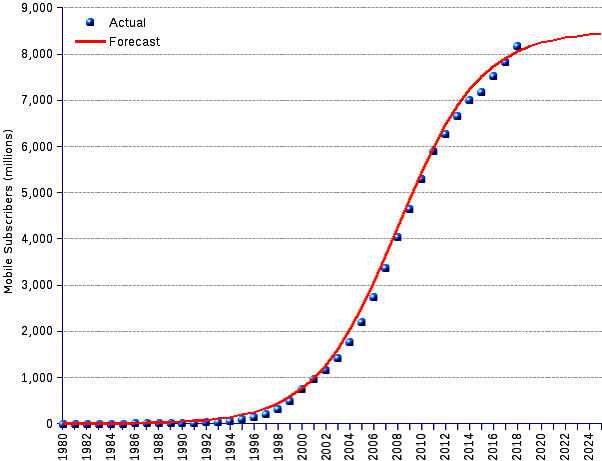 ---
Portugal's Government Debt at its Historical Highest
Portuguese government debt (Maastricht debt) keeps riding significantly ahead of Portugal's GDP (gross domestic product), especially since June 2011, when right-wing Coelho took office as Prime Minister.
The socialist Costa did not perform much better since he took over on November 2015. His spin-doctoring efforts may have succeeded in deceiving the credulous, but the fundamentals are as shaky as ever and may hit back at any moment...

Read more »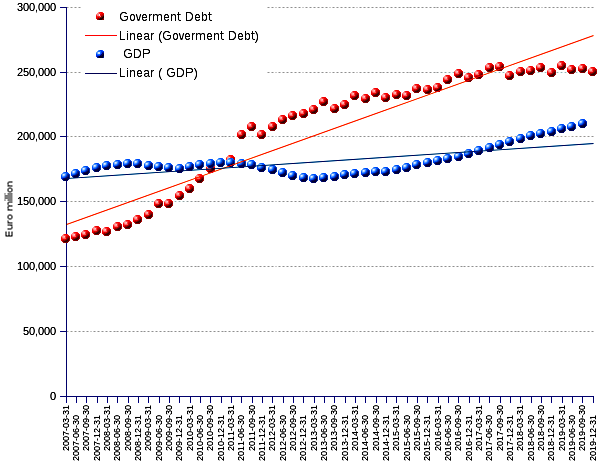 ---
"Every Healthy Person Is An Unwary Patient"
By late 2017, the AHA (American Heart Association) issued new guidelines setting normal blood pressure at less than 120 and 80, and the hypertension threshold at 130 over 80, in place of the previous 140 over 90 benchmark. They also established five, instead of the previous four blood pressure ranges as follows:
AHA 2017 Blood Pressure Categories

Category
Systolic mm Hg
(upper number)
Diastolic mm Hg
(lower number)
Normal
Less than 120
and
Less than 80
Elevated
120 - 129
and
Less than 80
Hypertension Stage 1
130 - 139
or
80 - 89
Hypertension Stage 2
140 or higher
or
90 or higher
Hypertensive crisis
Higher than 180
and/or
Higher than 120
The new guidelines place a large percentage of the previously healthy population in the hypertension category, possibly requiring medical care and medication...

Read more »

---