Subscribe to RSS Feed
Free charts and graphs
New & updated features
Corruption Still Alive and Well
Yes, corruption keeps carrying on, as unflinching as a Swiss clockwork, bearing witness of the specious ingenuity of the white knights whose willingness to spout anti-corruption balderdash on us is commensurate only with their resolution to serve their personal interests first.
Indeed, the preposterous anti-corruption bravado of statesmen, high public officials, international civil servants, and, not to be overlooked, the righteous fellows of the non-governmental organizations dedicated to fight corruption...

Read more »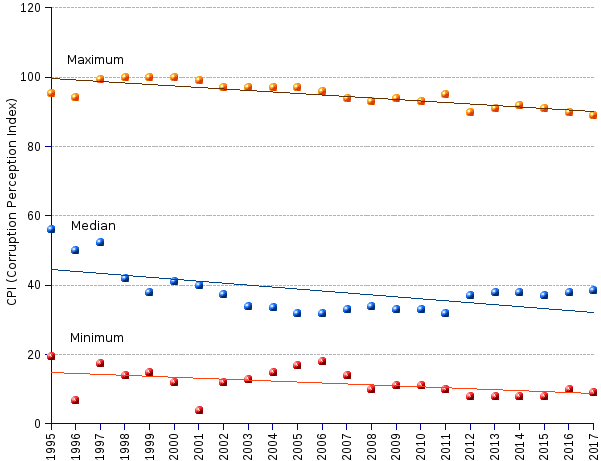 ---
Portugal: 126% Government Debt
Portuguese government debt (Maastricht debt) keeps riding significantly ahead of Portugal's GDP, especially since June 2011, when right-wing Coelho took office as Prime Minister.
The socialist Costa did not perform much better since he took over on November 2015, notwithstanding his cosmetics sleight used to deceive the credulous...

Read more »